A Science Apprentice for Biophysics
Ph.D. Candidate in Computational Biology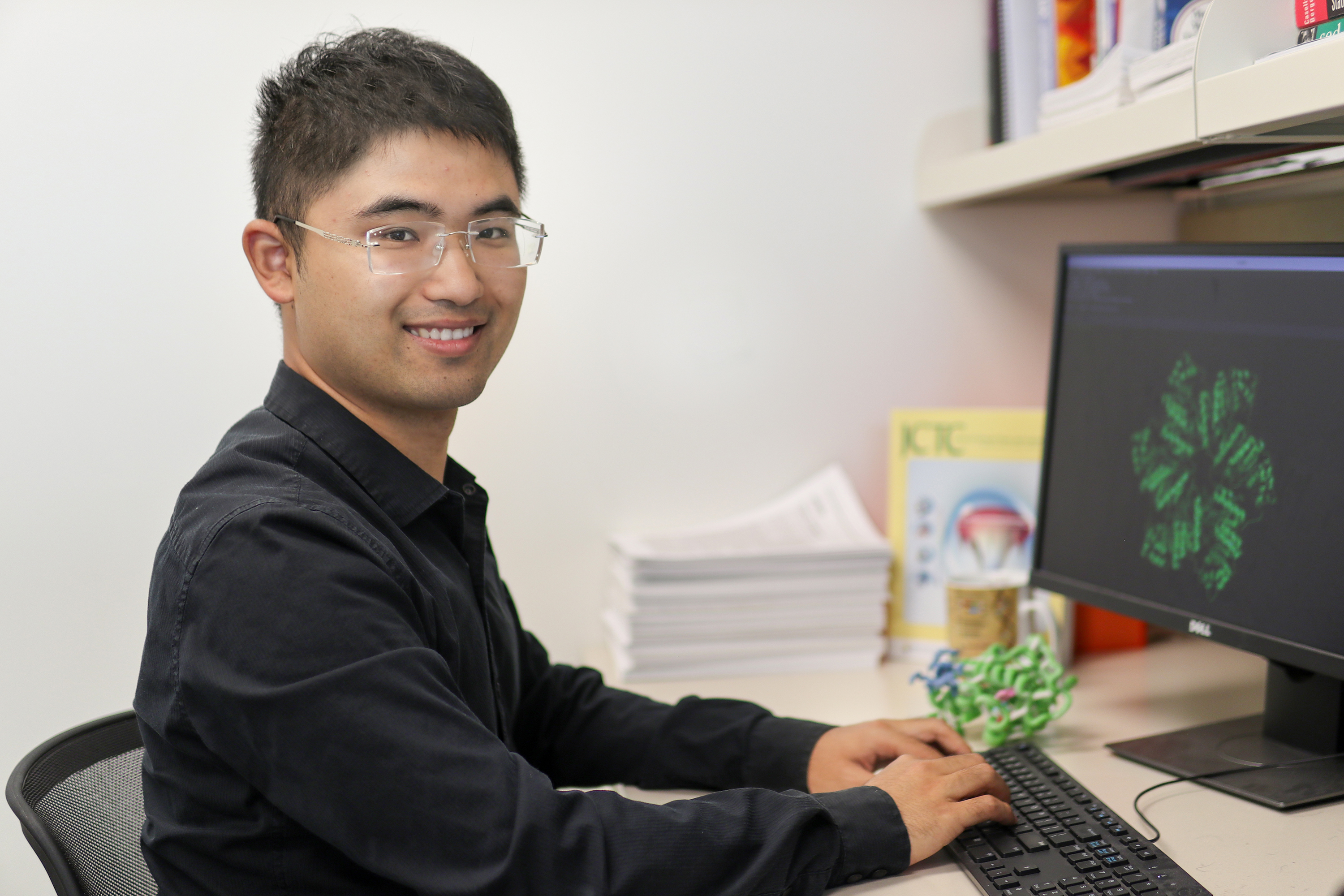 6100 Main St
Houston, TX, 77005
I am a fifth-year Ph.D. student in Department of Biosciences, Rice University. My research area of interests are protein folding, molecular dynamics, deep learning, and general computational biology problems.
I completed my Bachelor degree in Biosciences in 2017 from Zhejiang University.
Beyond the research, I like playing the piano, badminton, diving, plant identification, and traveling.
Latest news
| | |
| --- | --- |
| Feb 18, 2023 | I am honored to be the recipient of Student Award in Physical Cell Biology in 2023 BPS Annual meeting! |
| Jul 31, 2022 | This is the first day that I set up a personal website. |
Selected publications
NAR

AWSEM-Suite: a protein structure prediction server based on template-guided, coevolutionary-enhanced optimized folding landscapes

Nucleic Acids Research 2020

JCTC

Protein structure prediction in CASP13 using AWSEM-Suite

Journal of Chemical Theory and Computation 2020

IUCrJ

Molecular-replacement phasing using predicted protein structures from AWSEM-Suite

IUCrJ 2020

PNAS

Computationally exploring the mechanism of bacteriophage T7 gp4 helicase translocating along ssDNA

Proceedings of the National Academy of Sciences 2022